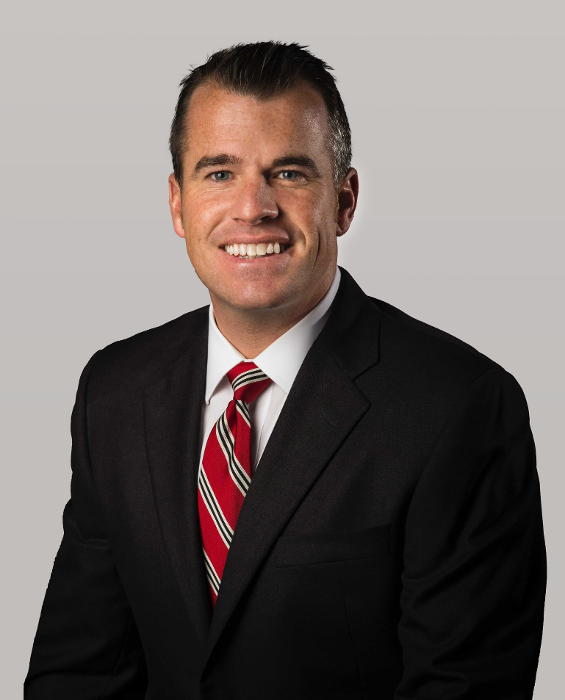 Timothy Clark
Firm Partner
EDUCATION:
Chapman University (Honors)

University of San Diego School of Law
BAR ADMISSIONS:
California

Washington, D.C.
Timothy Clark, simply Tim to friends, is a third-generation trial lawyer admitted to practice in California and Washington, D.C. and is a Partner at Tosi Law. Tim received his Juris Doctorate degree from the University of San Diego School of Law and graduated with honors from Chapman University.
Tim began his legal career with a large, defense-oriented law firm, which provided him with invaluable insight. He transitioned to the Plaintiff's Bar by joining the prestigious LA-based trial firm Engstrom, Lipscomb & Lack, focusing much of his time over those years on pharmaceutical and medical device litigation. He has exercised leadership roles in all facets of litigation in coordinated proceedings, with a particular focus on developing the building blocks to establish General Causation, which is oftentimes the most difficult obstacle to hurdle in a pharmaceutical case.
Tim has been appointed various leadership positions in multiple mass tort litigations.
Lead Counsel in the

Onglyza® Product Cases, JCCP No. 4909
Co-Lead Counsel in the

Risperdal® and Invega® Product Liability Cases, JCCP No. 4775
Co-Lead Counsel in MDL No. 2809,

Onglyza® and Kombiglyze XR® Products Liability Litigation
Co-Lead Counsel in MDL No. 2974,

In Re: Paragard® IUD Products Liability Litigation.
Tim has extensive knowledge of medical device and pharmaceutical regulations. Specifically, he has working knowledge of pharmaceutical product pre-approval development, with detailed understanding on Non-Clinical Studies and Clinical Trials, and post-approval obligations and requirements, including Safety Surveillance and Pharmacovigilance and ongoing Clinical Trials. His understanding of the FDA-Drug Sponsor relationship enables him to tailor successful strategies and arguments in discovery battles in order to procure materials Plaintiffs and their experts need to get the job done.
Tim has developed experts spanning from molecular biology and non-clinical animal modeling and scale up to oncology and pathology to epidemiology, biostatistics, and meta-analysis. His experience and perspective help him tailor his approach to each case to secure the best result for his clients. His areas of practice include products liability, pharmaceutical and medical device litigation, mass tort litigation, personal injury, insurance bad faith, and civil litigation.
When not advocating for his clients, Tim spends his time with friends and family, most importantly his children Kirra and Connor, and surfs, snowboards, and fishes as much as possible.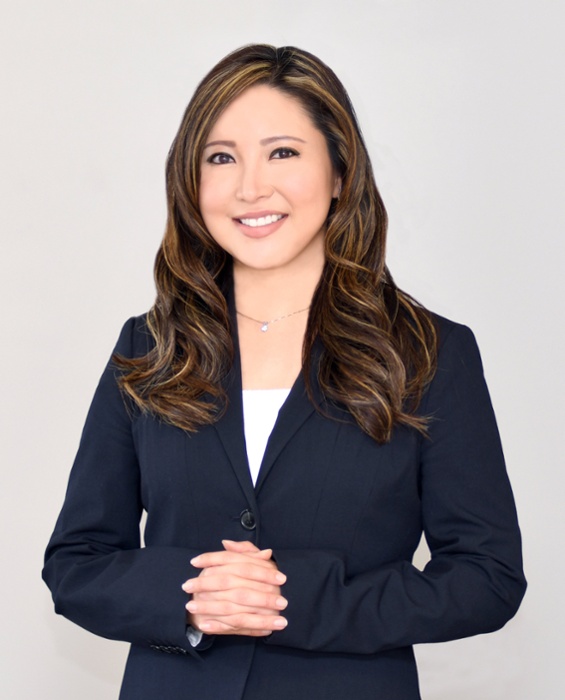 Min Koo
Atlanta Office Partner
EDUCATION:
University of Georgia (Magna Cum Laude)

University of Georgia Honors Program

University of Georgia Law School
BAR ADMISSIONS:
Min Koo is a partner in the Atlanta office of Tosi Law. Ms. Koo graduated magna cum laude with two undergraduate degrees and graduated from the Honors Program at the University of Georgia before returning to its top-tier law school to obtain her Juris Doctorate degree.
Ms. Koo is licensed to practice in Georgia and Washington, D.C. and has successfully represented clients before the United States Court of Appeals, Georgia Supreme Court, Georgia Court of Appeals, United States District Courts, as well as the State Courts, over the span of her nearly 20-year career.
After law school, Ms. Koo worked as a trial attorney for one of the largest defense law firms in the country, where her skills and reputation as a trial attorney caught the attention of Samsung Fire & Marine Insurance Company. Ms. Koo was scouted to its headquarters in Seoul, South Korea where she worked as the Global General Counsel and the Head of Global Legal for the next several years.
As the Head of Global Legal, Ms. Koo oversaw all class actions, international arbitrations, personal injury, products liability and commercial litigation worldwide, including in the United States, Canada, United Kingdom, Australia, New Zealand, France, Belgium, China, Malaysia, and Argentina to name a few. Ms. Koo's skills as a trial attorney and leadership was recognized both in and outside of Samsung; under Ms. Koo's leadership, her department was awarded the Best Legal Department amongst several Southeast Asian countries.
Ms. Koo was also a frequent lecturer for other Samsung companies on such topics as best trial practices and litigation management and strategy and served as a panelist on programs organized by international legal associations.
After a highly successful tenure at Samsung, Ms. Koo returned to the States to be closer to her family and has since dedicated her entire practice to helping those injured by someone else's wrongdoing.
Ms. Koo's practice areas include traumatic and catastrophic personal injury, consumer and medical device products liability, dangerous drugs, medical malpractice, insurance coverage/bad faith, and complex business litigation. Her primary focus is using her unparalleled experience and expertise to be the voice of patients, consumers, and their families that have been injured by pharmaceutical companies that have flooded the country with dangerous drugs, unsafe medical devices and implants, and from defective consumer products.
Ms. Koo is the lead counsel for the lithium-ion battery litigation for the firm.
Our Attorneys Practice Areas:
Products Liability

Pharmaceutical and Medical Device Litigation

Mass Tort Litigation

Personal Injury

Catastrophic Injuries

Wrongful Death

Insurance Bad Faith
WE ARE HERE FOR YOU
Our firm believes that victims of gross negligence need a voice. We provide strong representation that is passionate about holding negligent corporations accountable for their actions.
Call For A FREE Case Review!
Get straightforward answers from an experienced lawyer. Call us at 888-312-2518 anytime, day or night.
By using this website, you consent to the use of Microsoft Clarity, a web analytics service provided by Microsoft Corporation, to collect information about your usage of our website. Microsoft Clarity uses cookies and other tracking technologies to collect data on your behavior, such as the pages you visit, the links you click, and the time you spend on our website. This information helps us improve our website and provide a better user experience for our visitors. The information collected by Microsoft Clarity is anonymous and does not personally identify you.