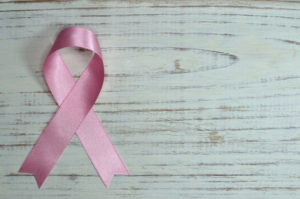 If you developed cancer after using Roundup products, a Roundup cancer lawsuit lawyer near you can help you go after compensation for your losses.
If you developed cancer after using the weed killer Roundup, you might have a claim for compensation. At Tosi Law, we fight to hold corporations responsible when their dangerous products hurt people. Call us at 888-312-2518 today to see how a lawyer for Roundup cancer lawsuit near you can help.
Roundup Litigation
There are thousands of lawsuits right now alleging that Roundup weed killer causes cancer. The lawsuits claim that the ingredient glyphosate is the culprit in causing people to develop cancer. As of March 2019, there were over 11,000 Roundup cases pending across the United States.
A branch of the World Health Organization says that glyphosate is a probable human carcinogen; in other words, it probably can cause people to develop cancer. Monsanto makes Roundup. The German corporation Bayer bought Monsanto in June of 2018.
Plaintiffs Who Took on Monsanto and Won
The first two "bellwether" Roundup cases have gone to trial, and the plaintiffs won against the huge corporations.
A California jury awarded Edwin Hardeman, age 70, $80 million in damages in March of 2019, stating that the weed killer was a substantial factor in his cancer. In August of 2018, a jury awarded a different plaintiff $289 million, which the judge cut to $78 million. Bayer is appealing both cases.
Both plaintiffs developed cancer. The trials both took place in San Francisco, but in front of different judges and with different juries. The judge in the Hardeman case is overseeing more than 760 other Roundup cases.
Bayer argues that glyphosate is safe, and they offer two research studies as proof. Environmental advocates say that Monsanto has known for decades that Roundup could cause cancer. They accuse regulators in the United States and other countries of failing to protect consumers by allowing Roundup to be on the market for 45 years.
According to The New York Times, glyphosate is the most widely used weed killer in the world. After the World Health Organization's International Agency for Research on Cancer (IARC) determined in 2015 that glyphosate is a probable human carcinogen, the lawsuits against Monsanto started.
Hardeman's Long Journey to Justice
Hardeman had already endured six rounds of chemotherapy before he realized that Roundup might have caused his non-Hodgkin's lymphoma. He saw a report on television that linked Roundup to his type of cancer.
Monsanto gets billions of dollars in revenue every year from Roundup, which they launched in 1974. Now, you can measure traces of glyphosate in our food and water, and in the urine of farmers. Advocates suggest that people worldwide might have suffered dangerous exposure to glyphosate through Monsanto's weed killers and pesticides.
How Hardeman Beat Monsanto
Hardeman's trial revealed a "smoking gun" email from a Monsanto executive warning others at the company that they should not claim that Roundup is not a carcinogen because Monsanto did not perform the testing that would decide that issue.
The lawsuit alleged that Monsanto funded research studies that would reach the conclusions that the company wanted. One email discussed Monsanto writing the papers and the researchers merely editing the writing and signing their names to the studies.
What to Do If You Suspect That Roundup Gave You Cancer
The Roundup cases are charting new ground, since there have been so few trials so far. In situations like this, you want a defective products lawyer to handle your Roundup cancer lawsuit more than ever. Monsanto and Bayer are multi-billion-dollar corporations with fleets of lawyers on their side.
There have already been claims that Monsanto has engaged in unethical tactics, so you want strong lawyers on your side protecting your right to compensation. Take care of your health and get a legal team that will take care of the rest.
More Roundup cases will go to trial in different states across America soon. As Monsanto loses more of these lawsuits, they are likely to offer to settle many claims to avoid even more litigation. Bayer's stock prices have fallen since they lost the first and second lawsuits, so the corporation has a financial incentive to settle quietly to preserve what is left of their corporate image.
Damages in Roundup Cases
When a dangerous product causes harm, you can pursue money damages for your:
Medical expenses
Lost wages
Pain and suffering
Loss of enjoyment of life
Depression and anxiety
A spousal claim for loss of consortium
Other losses
If your close relative died from a dangerous product like Roundup, we can pursue damages for the wrongful death.
How We Handle Lawsuits Involving Dangerous Products
At Tosi Law, we perform a thorough investigation of every product liability case we handle. We will collect the evidence needed to build your case for trial. We are experienced at working with:
Scientific experts who can explain the link between the product and the harm you suffered
Medical experts who can testify about the extent and severity of your injuries from the product as well as your prognosis for the future
Vocational experts who can paint a picture at court of how the harm from the product affects your daily life and your ability to support yourself and your family through gainful employment.
We will listen to you and answer your questions. We will determine whether you might be eligible for a Roundup mass tort and help you get the compensation you deserve.
Lawyer for Roundup Cancer Lawsuit Near Me
We handle these cases on a contingent fee basis, which means that you do not have to pay upfront legal fees. Our fees will come out of the settlement proceeds or award at the end.
Call us today at 888-312-2518 to get a free consultation. There is no obligation to see how a lawyer for roundup cancer lawsuit near you can help.
Related Frequently Asked Questions
WE ARE HERE FOR YOU
Our firm believes that victims of gross negligence need a voice. We provide strong representation that is passionate about holding negligent corporations accountable for their actions.
Call For A FREE Case Review!
Get straightforward answers from an experienced lawyer. Call us at 888-312-2518 anytime, day or night.
By using this website, you consent to the use of Microsoft Clarity, a web analytics service provided by Microsoft Corporation, to collect information about your usage of our website. Microsoft Clarity uses cookies and other tracking technologies to collect data on your behavior, such as the pages you visit, the links you click, and the time you spend on our website. This information helps us improve our website and provide a better user experience for our visitors. The information collected by Microsoft Clarity is anonymous and does not personally identify you.