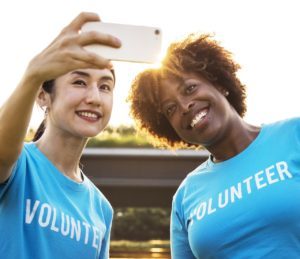 Tosi Law LLP is passionate about giving back.
Tosi Law LLP commits itself to acts of service. Our firm was founded to help victims of serious personal injury, but we believe there are many ways that firms like ours and individuals like you can serve others.
A good place to start is right at home — in our communities.
When we volunteer our time and talents to our communities, we form a deep and lasting bond with the community, possibly for generations, and sometimes in ways we can never even imagine.
Giving back takes many forms and occurs on just about any scale. Serving your community can mean helping to improve the local park or restore the historic, downtown theatre. It could mean volunteering at local animal shelters, libraries, or tutoring programs. You could focus on the local environment by cleaning beaches, planting trees, or holding a recycling contest. Or you could make care packages for the homeless or visit nursing home residents. The list of ways to give back is never-ending.
You can help build and better your community by working with any of hundreds of organizations, or you could even launch your own community service project.
Tosi Law LLP Community Service Scholarship
As a firm that cares about giving back and one that wants to encourage others to roll up their sleeves and dig into their local communities, we are proud to announce the Tosi Law LLP Community Service Scholarship.
We hope you will participate. Tell us your story of community service. We would love to honor your work and spread the word of your efforts. It just might be contagious.
Related Frequently Asked Questions
WE ARE HERE FOR YOU
Our firm believes that victims of gross negligence need a voice. We provide strong representation that is passionate about holding negligent corporations accountable for their actions.
Call For A FREE Case Review!
Get straightforward answers from an experienced lawyer. Call us at 888-312-2518 anytime, day or night.
By using this website, you consent to the use of Microsoft Clarity, a web analytics service provided by Microsoft Corporation, to collect information about your usage of our website. Microsoft Clarity uses cookies and other tracking technologies to collect data on your behavior, such as the pages you visit, the links you click, and the time you spend on our website. This information helps us improve our website and provide a better user experience for our visitors. The information collected by Microsoft Clarity is anonymous and does not personally identify you.