College-bound students interested in applying for the Tosi Law LLP Community Service Scholarship must agree to the following terms and conditions.
You must satisfy all eligibility requirements listed on the Tosi Law LLP Community Service Scholarship application page.
You must submit your application and supporting documents by the deadline specified on the application page. Any application submitted following the posted deadline will be disqualified and not considered.
Tosi Law LLP will not be held responsible for any type of technical malfunctions that cause an application to not be submitted by the deadline indicated.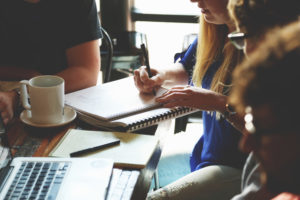 Terms and Conditions for Tosi Law LLP Community Service Scholarship.
A Scholarship Committee Will Determine the Scholarship WinnerA scholarship committee will read all applications from eligible applicants and will agree on a winner. The committee will consider applicants' essays, qualifications, and other merits deemed important by the committee to determine who the recipient should be. Tosi Law LLP's scholarship committee might ask applicants to provide additional information or documents. The committee will not discriminate based on applicants' religion, national origin, race, pregnancy, disability, sexual orientation, or membership in any other protected category. The scholarship committee's decision is final. Privacy Applicants' information will not be used for any purpose besides being reviewed for consideration for the Tosi Law LLP Community Service Scholarship. Similarly, Tosi Law LLP will not share, sell, or distribute applicants' contact or personal information. Tosi Law LLP reserves the right to publish the name of the scholarship recipient, as well as the winning student's essay, in press releases and/or on social media accounts and websites.
Related Frequently Asked Questions
WE ARE HERE FOR YOU
Our firm believes that victims of gross negligence need a voice. We provide strong representation that is passionate about holding negligent corporations accountable for their actions.
Call For A FREE Case Review!
Get straightforward answers from an experienced lawyer. Call us at 888-312-2518 anytime, day or night.
By using this website, you consent to the use of Microsoft Clarity, a web analytics service provided by Microsoft Corporation, to collect information about your usage of our website. Microsoft Clarity uses cookies and other tracking technologies to collect data on your behavior, such as the pages you visit, the links you click, and the time you spend on our website. This information helps us improve our website and provide a better user experience for our visitors. The information collected by Microsoft Clarity is anonymous and does not personally identify you.