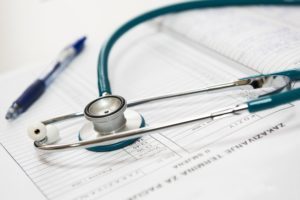 A hernia mesh lawsuit lawyer can help you go after money damages for the complications and side effects you experienced after hernia repair surgery with mesh.
The medical community believed strongly in the efficacy of hernia mesh, but as the reports of complications and adverse events started to roll in, attitudes changed. Many injured people have filed lawsuits against the companies that make these medical devices. If you or a loved one has suffered complications or side effects after a hernia repair that involved implanting mesh into the body, a hernia mesh lawsuit lawyer can help.
At Tosi Law LLP, we can evaluate your situation and tell you if you might be eligible to join a mass tort against the manufacturer. Our hernia mesh lawsuit lawyers can go after compensation for your medical expenses, lost wages, long-term impairment, disfigurement, pain and suffering, and other losses. Call us at 888-312-2518 today for a free consultation.
Why Surgeons Use Mesh in Repairs
There are more than 1 million hernia surgeries performed every year in the United States, and surgeons use surgical mesh in over 90 percent of groin hernia repairs, according to the Food and Drug Administration (FDA). Surgeons try to reduce the high risk of recurrent hernias after surgical repair by using mesh. Also, surgeons say that surgical mesh leads to quicker recovery and allows surgeons to complete the surgeries in less time.
Surgical Mesh Options
Your surgeon will have a range of options available to use in hernia repair surgeries. One of the possibilities is to perform a hernia repair without using mesh. The FDA warns that some people are not good candidates for mesh, so you should talk with your doctor about the best course of action for your situation.
Synthetic Versus Animal Tissue
Synthetic surgical meshes are either knitted or non-knitted. These meshes come in sheets that can be absorbable, non-absorbable, or a combination of both. Synthetic meshes tend to have a lower risk of allergic reaction, but some people experience adverse responses to the materials that make up the synthetic mesh.
Most animal-derived mesh comes from the intestines or skin of pigs and cows. Animal tissue mesh is absorbable.
Reasons for Absorbable and Non-Absorbable Mesh
If you need permanent reinforcement in the area of your hernia repair, your surgeon will use non-absorbable mesh because it will not degrade or get replaced by new tissue. Non-absorbable mesh is a permanent implant.
You might only need temporary support while your hernia repair is healing. In this situation, your doctor might select absorbable mesh. Your body will break down the material over time and grow new tissue to replace the temporary mesh.
Most Common Complications of Hernia Mesh
The Food and Drug Administration (FDA) reports that these complications are common with hernia mesh:
Infection
Inflammation
Bowel perforation
Chronic pain
Recurrence of the hernia
Blockage (obstruction) of the large or small intestine
Adhesions (your organs or tissues "cement" themselves together with this type of scar tissue).
The mesh migrates from the place of implantation to another location in your body.
The mesh contracts, in other words, the mesh shrinks, causing pain while it pulls the surrounding tissue out of place.
Calculating the Value of Your Hernia Mesh Injury Claim
Every case is different. The amount of compensation you can recover will depend on the unique facts of your claim. We will gather the medical records and use expert witnesses when needed to determine the fair amount of money damages.
The judge will want to know two primary factors when deciding how much to award for your hernia mesh adverse event:
The severity of your injuries and complications, and
The long-term impact of the side effects on your life and your ability to support yourself and your family through gainful employment.
Some people experience only minor side effects that resolve after a few weeks or months. Other people face a future of permanent organ damage and chronic pain. Disfigurement can rob you of some of the enjoyment of life. A hernia mesh repair "gone wrong" can have a negative impact on your close relationships.
If you suffered injuries due to a defective medical device such as hernia mesh, we can help. Call 888-312-2518 today.
FDA Recalls of Surgical Mesh Implants
There have been many recalls of hernia mesh and withdrawals of these products from the market. Over 200,000 units of hernia mesh have been the subject of recalls in the last 15 years, including Ethicon's Physiomesh and Proceed, Bard's Composix Kugel, and some of Atrium's C-Que Edge, Atrium's ProLite Mesh, and Sofradim's Versatex Monofilament.
The Future of Hernia Mesh Products
On April 16, 2019, the FDA ordered all companies that make surgical mesh for some other abdominal cavity surgical repairs (not hernia repairs) to "stop selling and distributing their products immediately." The FDA reclassified these meshes as high risk (Class III) medical implants in 2016.
The FDA says that the manufacturers of that surgical mesh have not submitted enough proof to the federal government that the products are safe and effective. The probable benefits of a product must outweigh its probable risks, and the agency decided that the mesh products in question do not meet that standard.
With so many known complications of hernia repairs that use surgical mesh, similar warnings would be logical for these products as well.
Lawyer for Hernia Mesh Lawsuit Near Me
If you experience side effects or complications from hernia repair surgery that used mesh, a hernia mesh lawsuit lawyer can help. At Tosi Law LLP, we work hard so that people who get hurt by dangerous products can rebuild their lives.
We know that you are suffering, and we treat our clients with compassion and respect. You can focus your attention and energy on your health and well-being, and we will take care of the rest.
We handle hernia mesh injury claims on a contingent fee basis, which means that our fees will come out of the settlement proceeds or award at the end. You will not have to pay upfront legal fees.
Give us a call today at 888-312-2518 for a free consultation and get started on rebuilding your life.
Related Frequently Asked Questions
WE ARE HERE FOR YOU
Our firm believes that victims of gross negligence need a voice. We provide strong representation that is passionate about holding negligent corporations accountable for their actions.
Call For A FREE Case Review!
Get straightforward answers from an experienced lawyer. Call us at 888-312-2518 anytime, day or night.
By using this website, you consent to the use of Microsoft Clarity, a web analytics service provided by Microsoft Corporation, to collect information about your usage of our website. Microsoft Clarity uses cookies and other tracking technologies to collect data on your behavior, such as the pages you visit, the links you click, and the time you spend on our website. This information helps us improve our website and provide a better user experience for our visitors. The information collected by Microsoft Clarity is anonymous and does not personally identify you.