If you or a loved one had an inferior vena cava (IVC) filter and suffered complications because of it or during removal, you may be eligible to pursue compensation by joining an ongoing mass tort or taking other steps to try to recover a payout. The attorneys from Tosi Law LLP can review your case for free.
Let our IVC blood clot filter lawsuit lawyers help you understand your rights and options for going after a payout to cover your medical care costs and other damages. Call us now at 888-312-2518 for your no-cost case review with a member of our defective medical device team.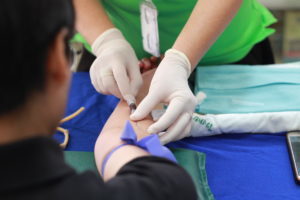 If you or a loved one suffered preventable complications related to an IVC blood clot filter, the defective medical device attorneys from Tosi Law LLP are here to help.
Understanding the Issues with Implantable IVC Filters
Surgeons implant IVC filters in the leg to prevent blood clots in the legs from traveling up to the heart or lungs and causing serious complications. They should remain in place for a few days or weeks until the risk passes. After that, the surgeon should remove them. If left in place, the risk of complications is high. However, this is a relatively new approach.
In the past, these filters were sometimes in place for months or even years. Sometimes surgeons struggled to remove the filter after a few months, or they never tried to remove it. These tiny filters have spider-like legs that can break off. Over time, the chances of these legs breaking increases. When this happens, the legs can:
Block blood flow nearby
Embed in vein walls and perforate them
Embed in an organ
Travel to the heart or lungs
Puncture the vena cava
When an IVC filter breaks and complications occur, the patient may need to undergo surgery to:
Remove as much of the device as possible
Repair the damage caused by the broken device
Stop bleeding or relieve symptoms of a related complication
If you have an IVC filter and experience serious complications, it is imperative you seek medical care right away. Symptoms could include:
Pain at the site of the filter
Chest pain, nausea, shortness of breath, and other signs of a heart attack
Increased pulse and heart rate
Shortness of breath, orthopnea, chest pain, chest fullness, signs of hemorrhagic pericardial effusion
Low blood pressure, shortness of breath, and lightheadedness, signs of cardiac tamponade
In some cases, it is not a broken filter that causes complications, but rather one that shifts positions, migrates, or gets embedded in the vein wall. These issues are not always obvious based on symptoms but become apparent when the surgeon attempts to remove the filter. This can happen even when the filter remains in place for the recommended period.
This type of complication makes it more difficult to remove the filter, and sometimes a full removal is impossible. The surgeon will do what they can to reduce your risk of further complications and leave any remaining IVC filter parts in place.
Pursuing Compensation in an IVC Blood Clot Filter Lawsuit
The attorneys from Tosi Law LLP can review your case and help you understand your options for holding the manufacturer of your IVC filter liable. If you or a loved one suffered complications, you have the right to pursue a payout from the designer, manufacturer, and distributor of the device.
Medical device manufacturers have a legal obligation to produce safe devices and keep patients from undue harm. If one of their products caused you to require additional treatment or suffer preventable pain, you can take legal action against them for the damages you suffered. Our team of attorneys can help.
We will review your case at no cost to you, but, in general, you may be able to pursue compensation and hold the IVC filter manufacturer liable in several different circumstances. This includes:
You required additional medical care because of IVC complications
Your surgeon could not remove all of your IVC filter
Your family member died of an embolism related to an implantable IVC filter
As of May 2019, there is ongoing multidistrict litigation (MDL) related to implantable IVC filters. We may be able to join this MDL or pursue other options on your behalf. Some people who suffered serious injuries have already recovered multi-million dollar awards in these cases, although this is not a guarantee we will win your case or recover this type of payout.
Recoverable Damages in an IVC Blood Clot Filter Case
It is impossible to know the potential value of your case until we look at it and determine your expenses and losses. Some common damages in an IVC clot filter case include:
Related medical treatment and related expenses
Past and future lost wages and benefits
Out-of-pocket expenses
Loss of services
Pain and suffering
Wrongful death, if your loved one passed away
Lawyer for IVC Blood Clot Filter Lawsuit Near Me
If you or a loved one suffered complications and required medical treatment because of an IVC blood clot filter complication, IVC blood clot filter lawsuit lawyers can help you understand the strength of your case and your legal options. Each state has its own time limits on these cases, so we need to get started quickly.
Let IVC blood clot filter lawsuit lawyers review your medical records and analyze any other available evidence to determine if your implantable filter may have caused or contributed to your complications. The defective medical device attorneys from Tosi Law LLP offer free case evaluations and consultations. Call 888-312-2518 today to get started.
Related Frequently Asked Questions
WE ARE HERE FOR YOU
Our firm believes that victims of gross negligence need a voice. We provide strong representation that is passionate about holding negligent corporations accountable for their actions.
Call For A FREE Case Review!
Get straightforward answers from an experienced lawyer. Call us at 888-312-2518 anytime, day or night.
By using this website, you consent to the use of Microsoft Clarity, a web analytics service provided by Microsoft Corporation, to collect information about your usage of our website. Microsoft Clarity uses cookies and other tracking technologies to collect data on your behavior, such as the pages you visit, the links you click, and the time you spend on our website. This information helps us improve our website and provide a better user experience for our visitors. The information collected by Microsoft Clarity is anonymous and does not personally identify you.