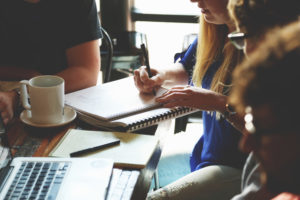 Tosi Law LLP has announced its first annual $1,000 scholarship.
Tosi Law LLP is pleased to announce the creation of the law firm's first annual Tosi Law LLP Community Scholarship. We invite all philanthropy-minded students to apply. The candidate who most embodies the true meaning of giving back to the community will be granted a $1,000 scholarship so that they may pursue an education that further enriches them and equips them to continue being active community participants through their adult lives. Our primary consideration in granting this scholarship is how well the applicant can connect their community involvement with their career goals. Applicants must meet the eligibility criteria outlined below and submit their completed applications by December 1, 2019.About the Tosi Law LLP Community Service ScholarshipAs a mass tort law firm, Tosi Law LLP lawyers see the harm that befalls people when others do not place a priority on caring about how their actions affect the people around them daily. In a legal practice, this philanthropic disconnect manifests as plaintiffs vs. defendants or victims vs. big corporations.
But the way we see it, things do not need to get this bad, and the change can start small—and local. This is why we developed the Tosi Law LLP Community Service Scholarship. We want to encourage young adults who have already demonstrated a passion for helping others to continue on this path throughout their educational and professional careers. "By volunteering in the community, a person can raise that community up—to give it and its member a deeper sense of pride and dignity," said Todd Terry, of Tosi Law LLP. "Not only does community involvement help our neighbors, but it also helps ourselves. "Volunteering and giving back helps develop effective communication skills, a strong work ethic, and a sense of balance," Alex Gallo adds. "And when these volunteering young adults are out working as professionals in the real world, the community service they have immersed themselves in today will shine through as a sense of responsibility that can change the world."Tosi Law LLP encourages all college-bound students who have discovered the fulfilling rewards of community service to apply for our first annual Tosi Law LLP Community Service Scholarship. We cannot wait to hear what you have been up to—and where you plan to go tomorrow. Maybe we can help you get there. Eligibility for the Tosi Law LLP Community Service Scholarship To be eligible for the Tosi Law LLP Community Scholarship, applicants must meet the following requirements:
3.0 GPA (unofficial transcript must accompany application)
Admitted to or enrolled in an accredited college or university
Compose and submit an essay on the below topic
Agree to Terms and Conditions
Complete and submit the application form on this page
Essay TopicPlease write a 1,000-word essay on the topic indicated below, save it as a PDF, and attach it using the application form you see on this page. The essay topic is as follows:In what ways do you serve your community, and how do you think these particular choices for community service reflect the direction you want to take with your educational and professional career?Deadline for Submitting Your ApplicationApplications must be received by December 1, 2019. Applications received after this deadline will not be considered for the Tosi Law LLP Community Service Scholarship.
Related Frequently Asked Questions
WE ARE HERE FOR YOU
Our firm believes that victims of gross negligence need a voice. We provide strong representation that is passionate about holding negligent corporations accountable for their actions.
Call For A FREE Case Review!
Get straightforward answers from an experienced lawyer. Call us at 888-312-2518 anytime, day or night.
By using this website, you consent to the use of Microsoft Clarity, a web analytics service provided by Microsoft Corporation, to collect information about your usage of our website. Microsoft Clarity uses cookies and other tracking technologies to collect data on your behavior, such as the pages you visit, the links you click, and the time you spend on our website. This information helps us improve our website and provide a better user experience for our visitors. The information collected by Microsoft Clarity is anonymous and does not personally identify you.