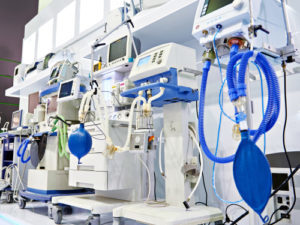 If you or a member of your family sustained injuries or suffered unnecessary pain because of a defective medical device, the legal team from Tosi Law LLP wants to review your case at no cost to you. You may be eligible to hold the device manufacturer liable and pursue compensation for your medical care, ongoing care costs, lost wages, pain and suffering, and more. A defective medical device lawsuit lawyer can help.
Call 888-312-2518 today to discuss the facts of your case with a member of our team. Let us go to work on your defective medical device lawsuit, class action claim, or join in multidistrict litigation on your behalf.
We Will Review Any Type of Defective Medical Device Case
At Tosi Law LLP, our defective medical device lawsuit lawyers understand how frustrating it can be to suffer pain and injuries because of a medical device meant to treat another condition or improve patient outcomes. Unfortunately, though, defective medical devices make it to market every year — and many remain on the market despite thousands of complaints of injuries and preventable harm.
A member of our team will review your case, explain your rights, and help you understand your legal options. We will evaluate any defective medical device case. Some we are currently reviewing include:
Surgical Staples
Surgeons use surgical staples to close wounds and seal internal tissue. Stapler misfiring, failure to fire, and difficulty firing can cause serious injury to patients undergoing surgery. In a letter to healthcare providers, the Food and Drug Administration (FDA) revealed that it has received more than 41,000 medical device reports related to surgical staplers and staples for internal use between January 2011 and March 2018, including 366 deaths and thousands of serious injuries.
Essure
Essure was a birth control device implanted into the woman's fallopian tubes. While it was supposed to permanently block these tubes and prevent pregnancy, many women report severe pain, internal bleeding, and damage to the uterus, fallopian tubes, and other internal organs. Bayer stopped selling and distributing these devices in December 2018.
Hernia Mesh
Surgeons commonly use hernia mesh in the surgical repair of a hernia. However, some people report that this mesh can shrink, migrate, and harden. Some people claim problems with their implanted hernia mesh include increased risk of infection, bowel obstruction, damage to other organs, adhesions, chronic pain, and the need for revision surgery.
IVC Filters
Inferior vena cava (IVC) filters are tiny filters placed in the IVC to prevent blood clots from reaching the heart and lungs. These filters are most common after surgery or for short-term use. When left in the body for more than a few weeks, the risk of problems increase. Patients and their doctors report broken parts from IVC filters migrating to the heart or lungs, penetrating vein walls, or causing other serious concerns.
Let Tosi Law LLP Evaluate Your Case Against a Defective Medical Device Manufacturer
When a company designs a medical device, they must get approval from the U.S. Food and Drug Administration to market it. This generally requires some safety testing, although this is not always adequate. At the same time, some receive approval without going through the testing and review process because of similarities to products already on the market.
If you suffered injuries, pain and suffering, or other negative health effects and a defective medical device may be to blame, Tosi Law LLP wants to review your case and help you understand your legal options. A defective medical device lawsuit lawyer may be able to file a civil suit on your behalf, join in a class action suit, or pursue multidistrict litigation. Let us go to work for you today. Call 888-312-2518 to get started with your complimentary case review.
You can count on us to build a strong case to prove how the medical device affected you and your family. We will gather evidence that includes:
Your relevant medical records
Testimony from medical expert witnesses
Information about your prognosis and ongoing and future care
Documentation of any related expenses and losses
We will also identify other similar cases, and check to see if there is a mass tort already in progress. Joining multidistrict litigation or another type of mass tort can greatly reduce the cost of taking on a large medical device manufacturer.
Recoverable Damages in a Defective Medical Device Lawsuit
When Tosi Law LLP take on a defective medical device case, we seek compensation for our client that will cover the injuries, expenses, and losses they suffered. As a part of investigating the case, we collect proof of your damages. This gives us a stronger argument for recovering them in an out-of-court settlement or court.
The damages recoverable in this type of case commonly include:
Medical treatment costs and related expenses
Ongoing and future care costs
Past and future lost wages and benefits
Out-of-pocket expenses
Pain and suffering
Mental anguish
Wrongful death damages, if your loved one passed away because of a defective medical device
State Law May Limit How Long You Have to Hold the Device Manufacturer Liable
Each state sets its own deadlines for how long a defective medical device victim has to hold the designer, manufacturer, or distributor liable. When we review your case, we can identify the best jurisdiction for your case and explain the statute of limitations that applies. If we miss this deadline, the courts may refuse to hear our case. Reach out to us as early as possible to ensure this does not happen to you.
Lawyer for Defective Medical Device Lawsuit Near Me
Call 888-312-2518 to talk to a defective medical device lawsuit lawyer about your case today. At Tosi Law LLP, we know what it takes to prove these cases and recover the payouts our clients need and deserve. Reach out to us today to discuss your case. We will take on your case on a contingency basis. Our attorneys do not get paid unless you do.
Related Frequently Asked Questions
WE ARE HERE FOR YOU
Our firm believes that victims of gross negligence need a voice. We provide strong representation that is passionate about holding negligent corporations accountable for their actions.
Call For A FREE Case Review!
Get straightforward answers from an experienced lawyer. Call us at 888-312-2518 anytime, day or night.
By using this website, you consent to the use of Microsoft Clarity, a web analytics service provided by Microsoft Corporation, to collect information about your usage of our website. Microsoft Clarity uses cookies and other tracking technologies to collect data on your behavior, such as the pages you visit, the links you click, and the time you spend on our website. This information helps us improve our website and provide a better user experience for our visitors. The information collected by Microsoft Clarity is anonymous and does not personally identify you.